NicoNotes the most adorable Musical Notes in the world!
Get the NicoNotes Composer on the Apple App store.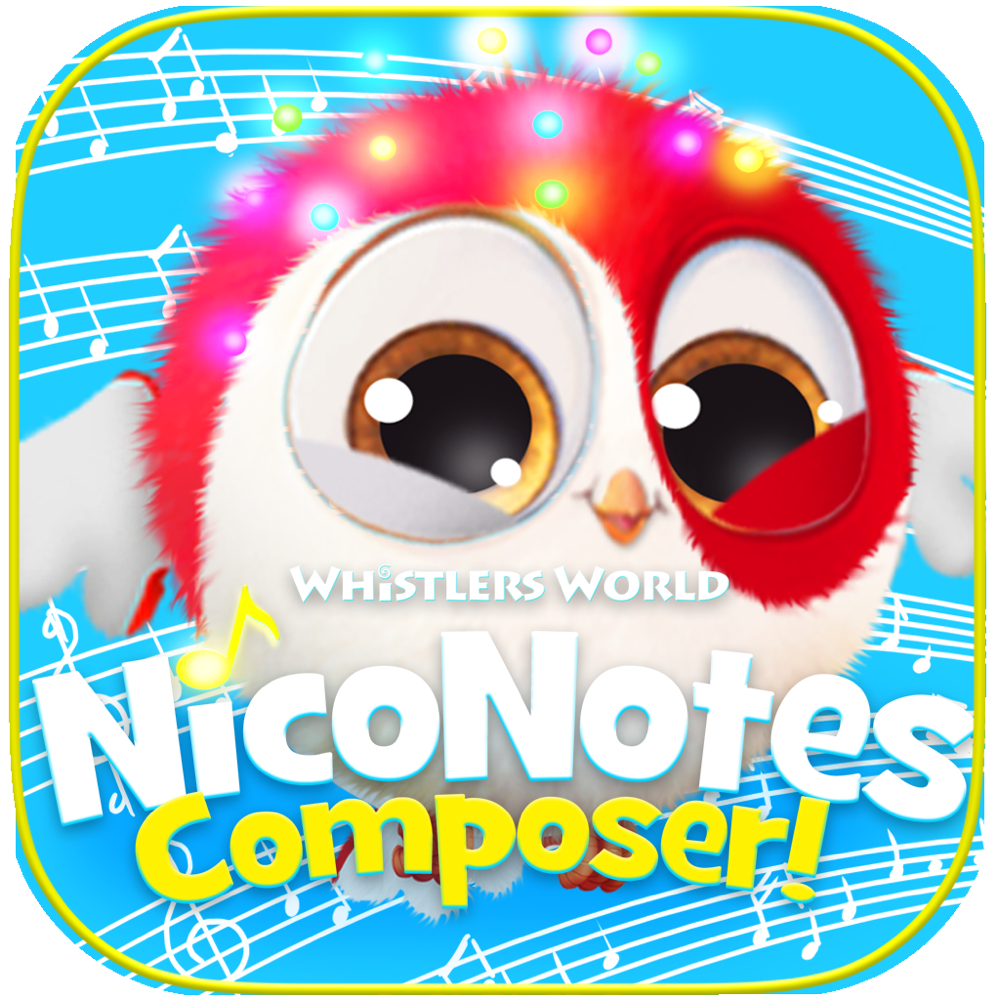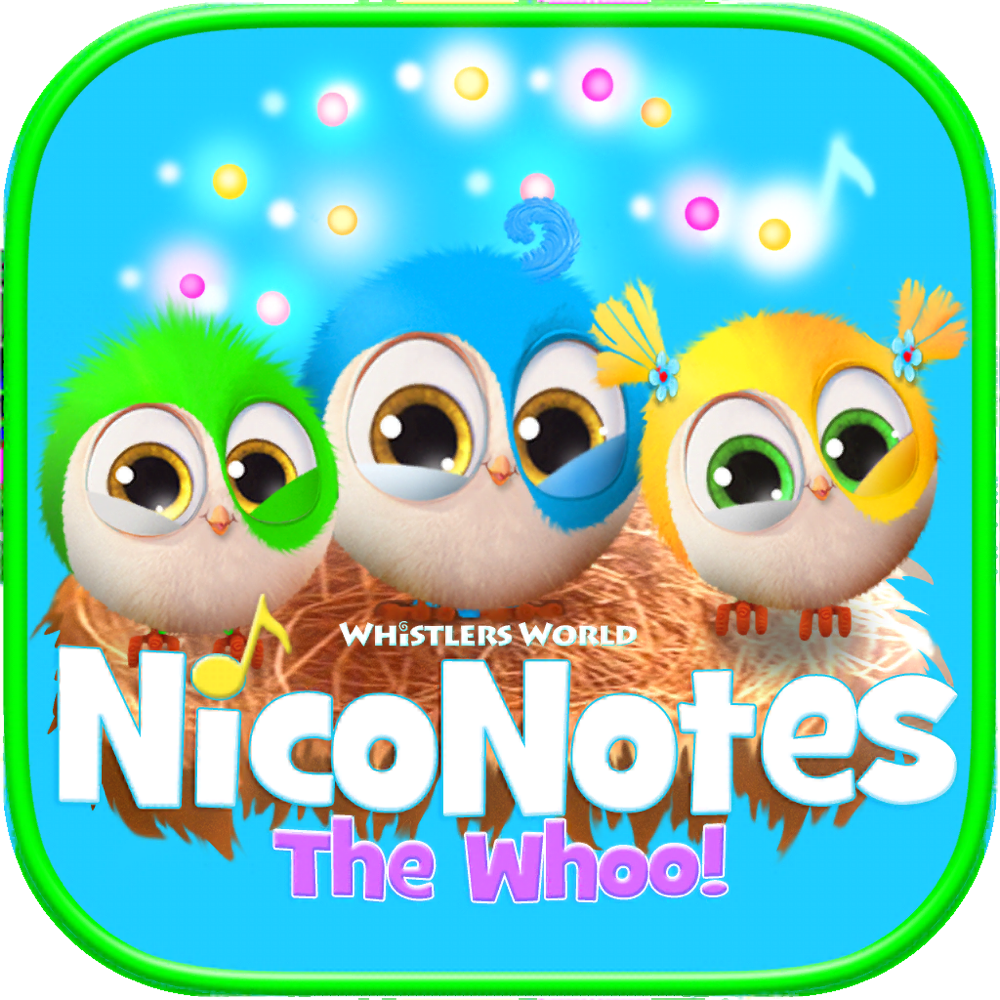 Download the NicoNotes Whoo Game on Steam
NicoNotes are Music Notes!
Hundreds of Levels Strategic Thinking Musical Discovery Engaging Environments
Compete with your friends for high point scores with over 100 levels of gameplay in this uniquely fun and imaginative game.
Our projects are designed so children and parents can play together in a fun, family friendly environment and gain appreciation of music, history, languages and cultures.
Music is a universal language.
Connecting Children Throughout the World with a Language of Music.
The NicoNotes Musical Puzzle Game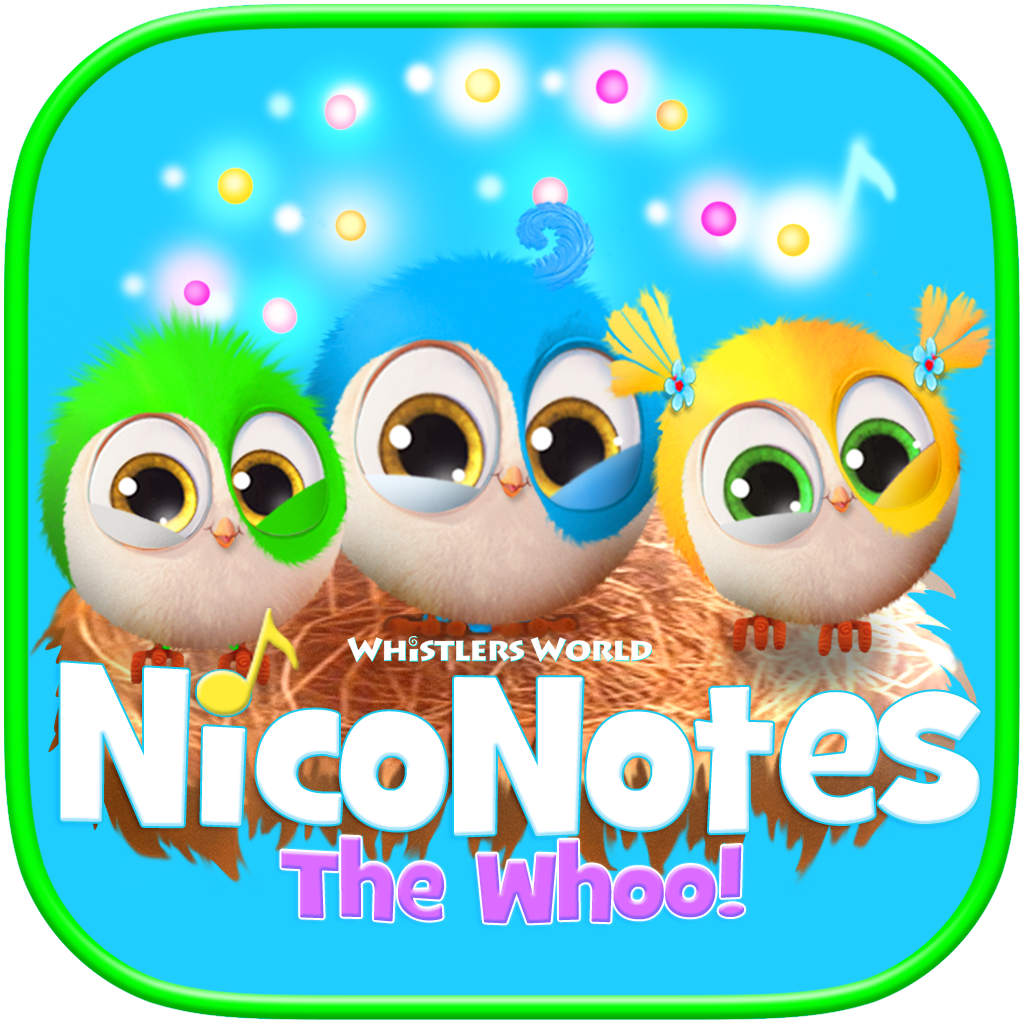 Musical Notes
The NicoNotes are musical notes, each has a name and a color A - Appy - Purple B - Bippy - Pink C - Chippy - Red D - Dippy - Orange E - Eeppy - Yellow F - Fippy - Green G - Gippy - Blue
Immersive Levels
All of the musical groves are based around a musical instrument type. String Grove, Brass Grove, Percussion Grove, Keyboard Grove, Wind Grove
Puzzle Levels
Your goal is the get the NicoNote musical notes back into their nests in the proper order.
Discover Music
Discover the wonderful sounds that the NicoNotes make and the instruments they like to bounce off of.
100s of Levels
Each grove of levels has a theme and gets a little more difficult as you go along. Watch out for the Mits and xylogators and bats trying to catch the NicoNotes.
Collectibles
Unlock bonus levels by collecting sets of objects hidden throughout the levels.
Leaderboards
Compete with others to get the best score on each level shared across all of steam.
Achievements
Unlock over 20 steam achievements in the game.
Bonus Levels
The Bonus levels include music maker and sound player along with some fun mini games.
I like to play in front of a full audience. Just me and my piano. I can rock out or play ballads. I like to sing when not playing the Piano.
Let me tell you a story, about an Owl name Chippy, He got some class and that is pritty. he dont drive a lorry that takes you away Hes got class and its here to stay. Chippy Chipp hu ba boom He the one your going to sing along with za za zoom!
Like like to garden and make flowers, but when I get up on the stage I rock out! Then after the show I pass out my home made cookies!
NicoNotesSupport@whistlersworld.com
(c) 2020 Little Wing World. All Rights Reserved. Little Wing World, LLC